Log in to edit your personal profile
How to log in to edit your information.
Preamble:  You will be editing on a site that looks different than our websites.  That's okay.  This is just the editing interface.  You can check your changes by going to your regular department page and refreshing your browser.
Browser

Use Chrome or Firefox only. Safari and Internet Explorer will not work.
Logging In to Edit
1. As a security measure, if you are off campus, you must be connected to the LS VPN service to edit your page. Note that this is different from the Library VPN. You can find directions for connecting to the LS VPN here:
https://lsit.ucdavis.edu/our-services/ls-vpn-service
2. After connecting to the VPN, go to your department website and click on the login link in the footer (bottom of the page)
.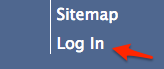 If you see this error message, it means that you're not connected to the VPN. Please see step 1 above.

3. Click on the CAS Log In button, as shown in the screenshot below, and log in with your UC Davis login ID and Kerberos passphrase.

4. Your name should now appear in the login menu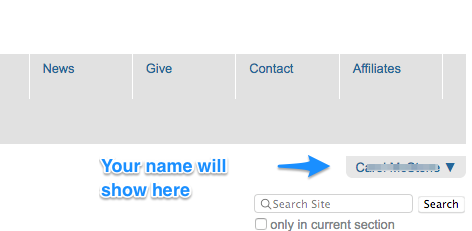 5. Once you are logged in, click on your name, then click My Profile from the drop-down menu, as shown below.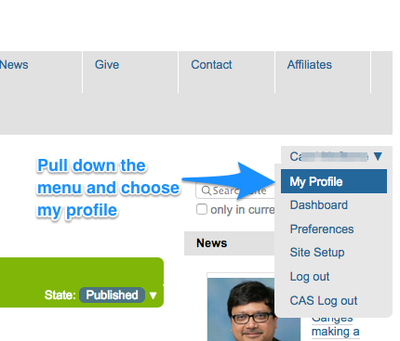 6. You should now see this view.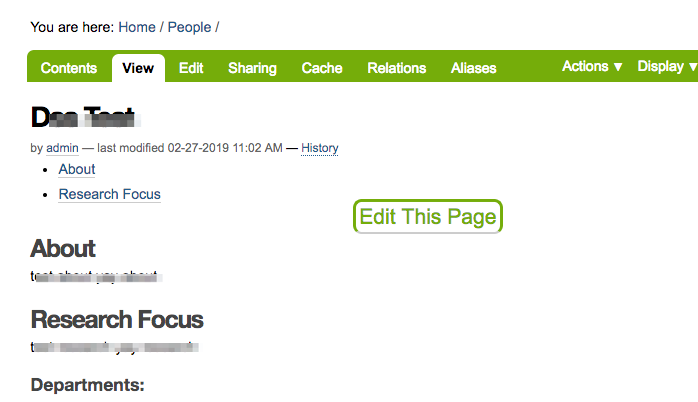 You are successfully logged in!